Harness Potential
We help transition your most promising talent into your most exceptional leaders
Leadership Development
Senior Executives
Emerging Leaders
High Potentials
First-Time Managers
You have identified your organization's next generation of leaders – loyal, capable professionals who are ready to assume more responsibility and contribute in more substantial ways. It is time for them to lead a team, whether already intact or yet to be assembled. They have the innate talent. What they need, however, is to develop the skills required to be successful in their new roles.
Through our
Leadership Development
programs, your participants will develop from strong individual contributors or managers to effective leaders who drive success and bottom-line performance from their teams. They will learn proven conceptual frameworks developed at leading institutions such as Harvard, Columbia, and MIT, as well as by Consensus. And, through a combination of customized role-play exercises, interactive activities, and practice sessions, they will develop key skills for leading in today's business environment.
Similarly, they will enjoy the integration of individual coaching sessions, designed to hone in on their individual strengths and development areas in the privacy of one-on-one sessions with our professional coaches. Coaching also helps sustain development over time.
Whether you are looking for a comprehensive end-to-end Leadership Program, or are interested in developing specific skills, we will help your participants expand their capabilities and be better positioned to help take your organization to the next level.
We invite you to explore our leadership development workshops and find the one that best meets your training needs:
Sample Leadership Development Workshops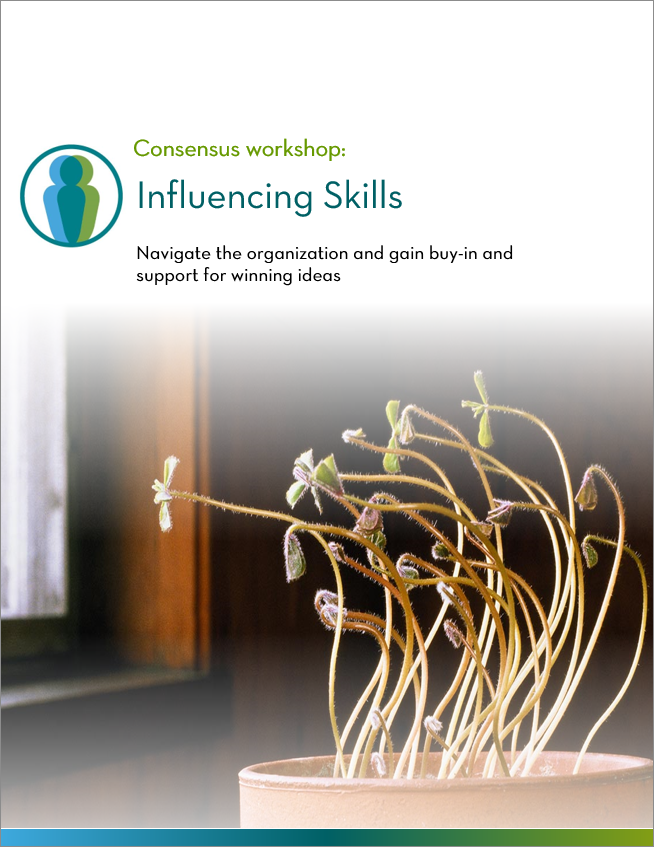 The ability to persuade and influence others is a key leadership skill. Accordingly, Influencing Skills is our most popular leadership skills workshop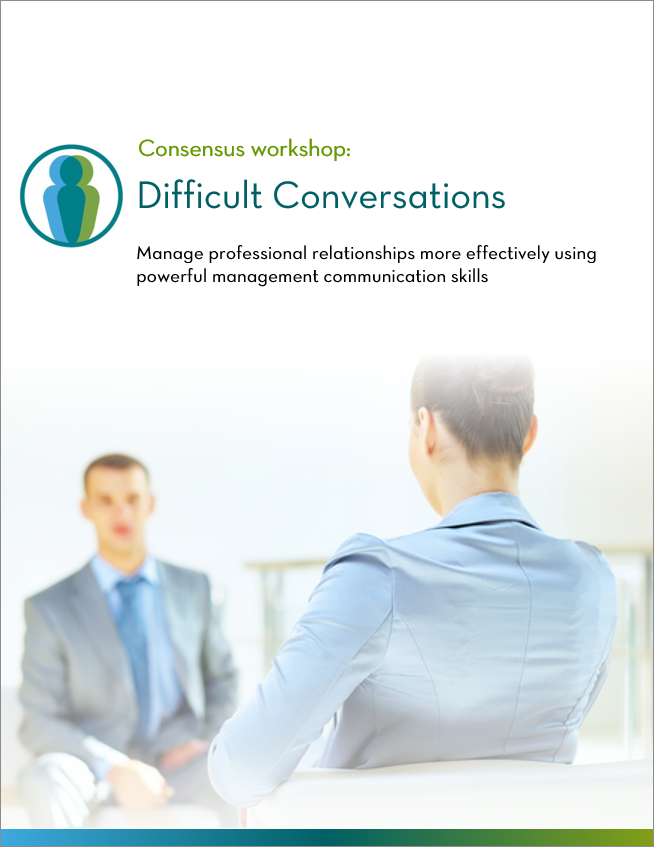 Our Difficult Conversations workshop helps leaders manage relationships more effectively using powerful management communication skills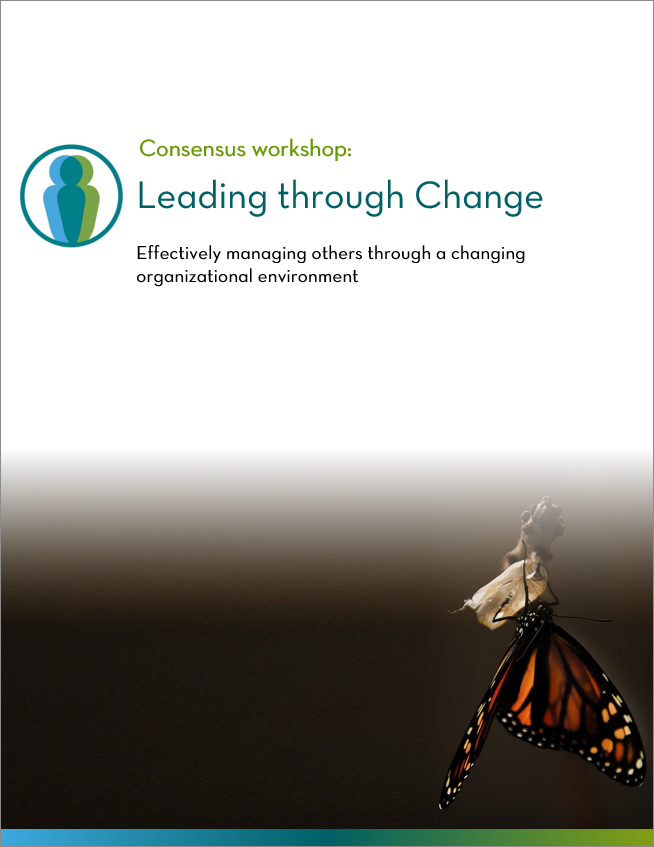 Leading through Change workshops are designed to help your leaders adopt constructive attitudes and develop change management skills for confronting and leading through change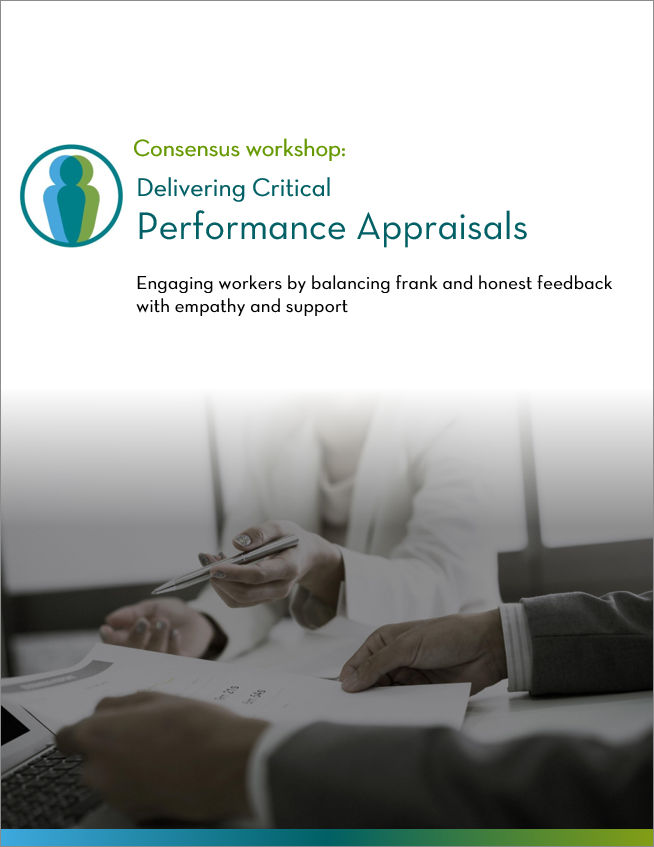 Leaders learn how to engage direct reports by balancing frank and honest feedback with empathy and support in our Delivering (Critical) Performance Appraisals workshops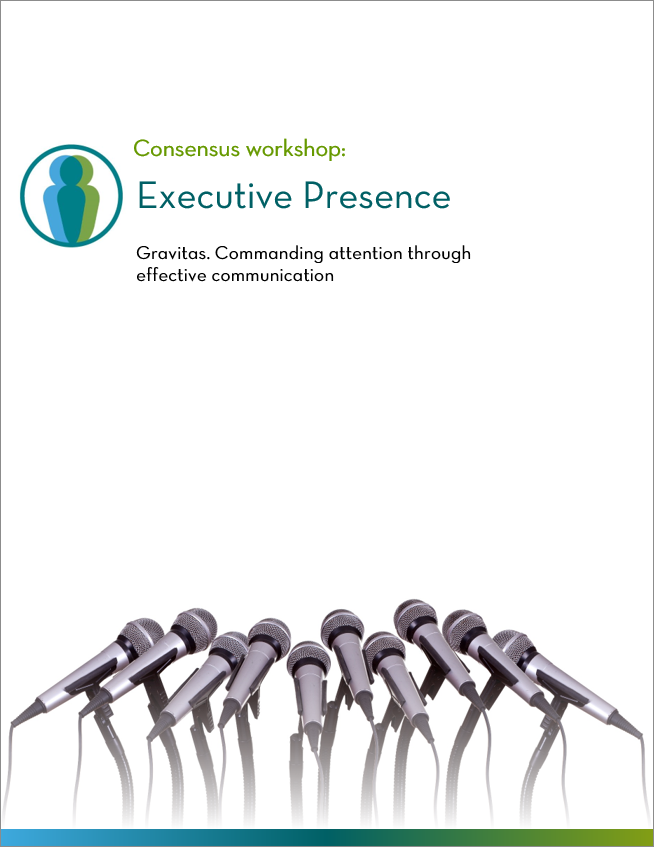 Our Executive Presence workshops help leaders develop gravitas and effective communication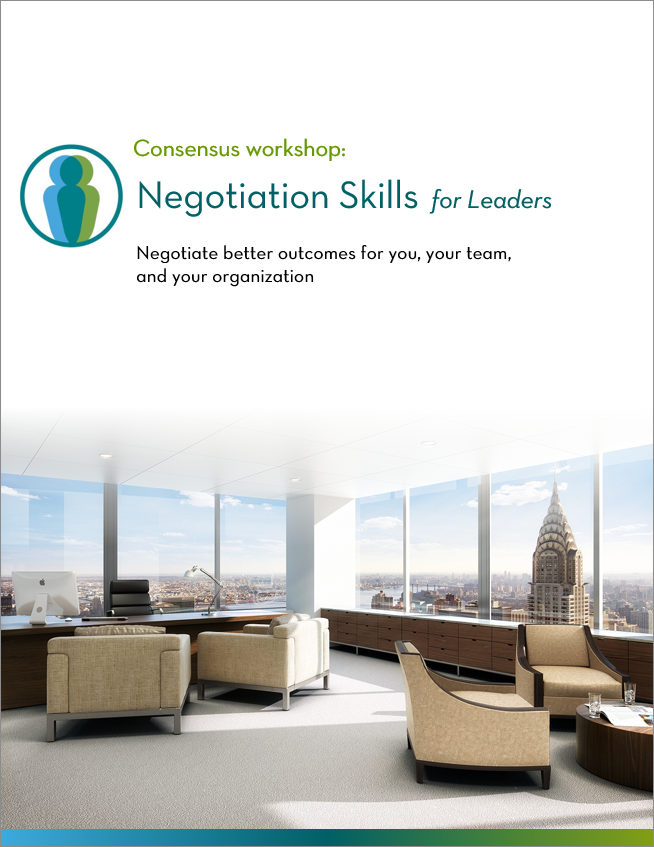 Our Negotiation Skills for Leaders workshops help senior-level professionals confront simultaneous negotiations with stakeholders and external counterparts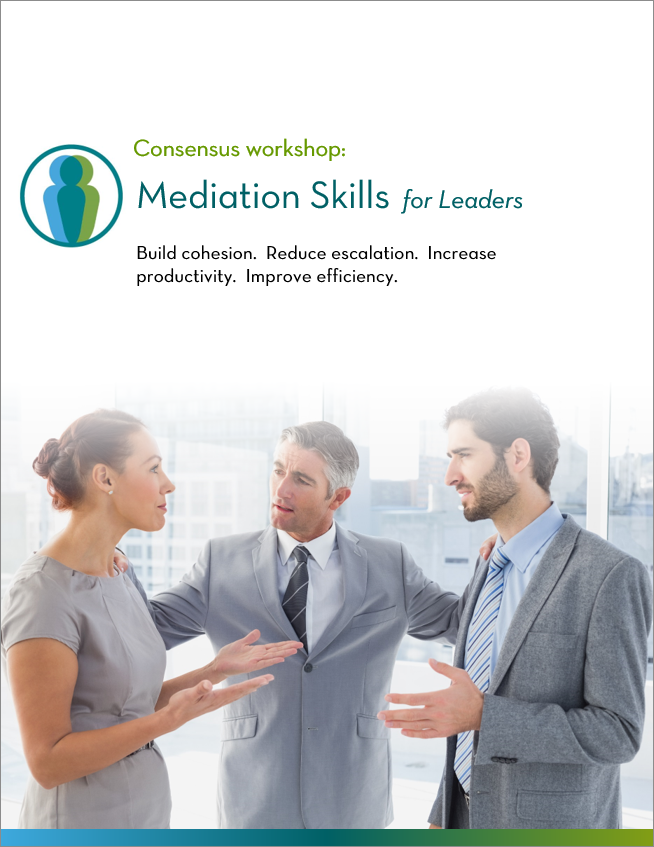 Leaders learn how to reduce escalation, build cohesion, and increase productivity through our Mediation Skills for Leaders workshops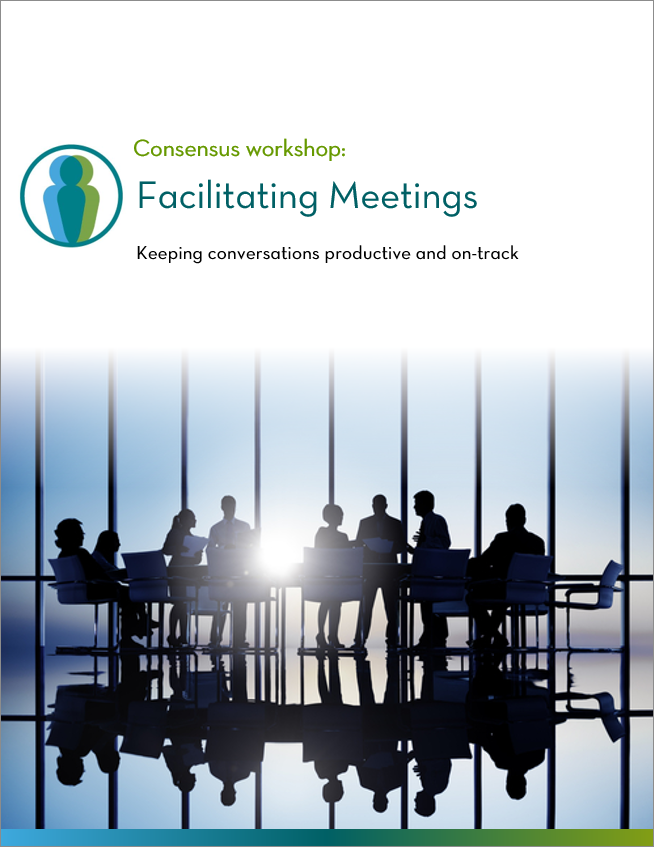 Our Facilitating Meetings workshops help leaders keep conversations productive and on-track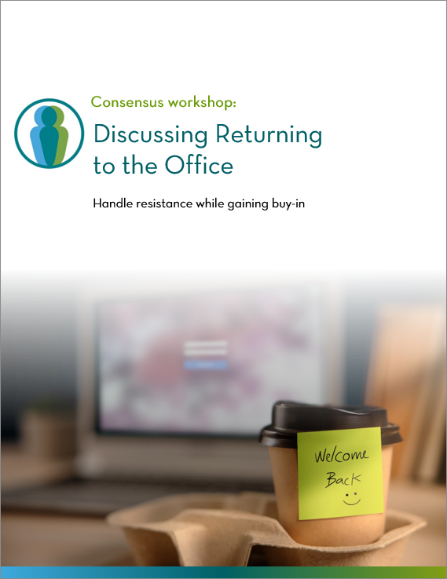 Our Discussing Returning to the Office workshops help managers navigate return-to-work conversations
We also design and deliver fully-customized negotiation workshops that target your unique areas of focus and specific audience needs. Please contact us at (212) 391-8100 to learn more!
Ratings:
(5,000+ participants)
99%
"good/excellent program"
99%
"subject-matter expertise"
97%
"immediate job relevance"
Why do clients prefer Consensus leadership development solutions?
Customized for your audience
Integrated coaching
Diverse topics
Audience-specific case-studies
Role-play simulations
High energy & fun
Immediately actionable
Bottom-line focused
Program Lengths:
1 workshop to 8 months
Here's how a Leadership Learning Journey works:
1. After discussing your goals for the initiative, we assess what improvement opportunities exist on the group level and on individual-participant bases. This includes structured interviews with stakeholders and participants, as well as personality and motivation testing.
2. We review our assessment results and proposed program design with you; we then integrate your feedback into a final design. Similarly, we create development plans with coachees and collectively share those plans with their managers.
3. We deliver a series of customized skill-building workshops, complemented by one-on-one coaching sessions to your participants; the number, length and duration of coaching sessions are tailored to meet individual needs.
4. Throughout, we track results against the goals and opportunities defined at the outset, and fine-tune accordingly; we conduct post-coaching assessments and jointly explore ongoing development goals with you
Contact us
Contact Consensus to discuss how our fully-customized Leadership Development solutions can help you meet your learning objectives and participant needs.
(212) 391-8100