Event Review: "Leadership in Conflict"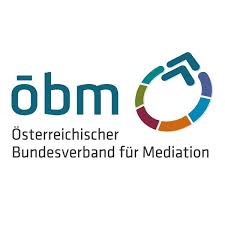 Event Review: "Leadership in Conflict"
by Michael Zagler (translated from German into English)
At the invitation of ÖBM, represented by Dr. Judith Girschik, Benn-Ibler Rechtsanwälte GmbH, and Dr. Martin Geiger, the internationally renowned consultant Göran Askeljung delivered a presentation on conflict resolution on January 31st in the Vienna Palais Ephrussi.
Askeljung is a Global Network partner of Consensus, which was founded in 1993 in New York City (USA); they specialize in conflict resolution, negotiation and communication for industry and the public sector.
In an entertaining and informative presentation, mediators, executives and lawyers learned how to better resolve conflicts.
Resist Mental Habits
The Swedish communications professional impressively demonstrated how we are daily in conversational situations in which we move in tension between good intentions and our inner thoughts, which we cannot always control completely. Conversations sometimes escalate despite good intentions and arguments. The reason for this is that we repeatedly fail to develop bridge-building strategies that contribute to better mutual understanding. This creates conflicts and, as a result, serious problems in long-term partnerships.
Habits that Consistently Trap Us
Every person in his world of thoughts relies on his own "inner voice" to interpret his environment. But this inner voice has often developed "bad habits." These can lead us to immediately blame others when a situation unfolds. Göran Askeljung explained which five habits keep us away from constructive dialogue: "Few people have learned how to control their own world of ideas in delicate situations. This requires conscious thinking, and is learned behavior. Often we assume that we know everything and move into the conversation with preconceived arguments, without first really listening," Askeljung explains as the reasons for escalating conflict situations.
Prejudices and Preconceived Assumptions Poison Conflict Resolution
In conversations, preconceived assumptions and subliminal signals influence the basis of the conversation enormously. Thus, one's own behavior – often unwanted – has a strong impact on the reaction of the other person.
Referencing concrete case studies, Askeljung demonstrated possible solutions for deadlocked conversational situations. He recommends observing one's own "inner voice", not reacting immediately, and first pausing and thinking about it, in the sense of: "What can I do differently now to find out more about this situation?"
You can read about other aspects of the Consensus approach here. Information about the offers of our host, the Benn-Ibler Rechtsanwälte GmbH can be found on www.benn-ibler.com.