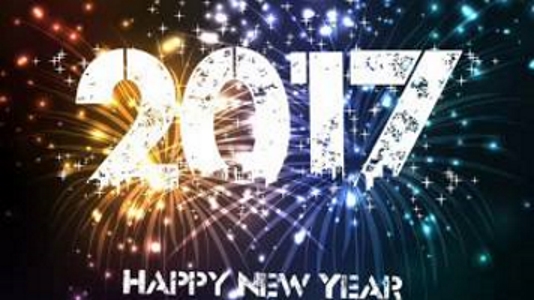 Happy 2017
Happy 2017! We want to take this opportunity to wish all of our clients and friends a very happy New Year! You have helped make our 2016 a banner year in which we had the privilege of contributing to peace and collaboration across four continents. It also marked the opening of our first European offices, in Berlin and Vienna. In short, thank you! We wish you similar success and fulfillment in 2017.
Please let us know how we can help you address any negotiation, communication, or other relational challenges you face during 2016 – whether through a customized workshop for your team, via one-on-one executive coaching session, by helping you strategize and prepare before a critical negotiation, or by any other means that would help and add value.
Warmest wishes,
Zach Metz, Michael Rosenthal, and the entire Consensus team
Please feel free to contact us at your convenience to learn more about our:
Talent Development
Customized negotiation workshops
Customized communication skills workshops
Leadership development programs
– Customized conflict resolution workshops
– Executive coaching
– Distance learning
– Train-the-trainer workshop programs
– Organizational development
Consulting
– Negotiating on your behalf
– Strategy & preparation services
– Conflict resolution & mediation
– M&A support
– Ombudsing
Peace Building
– Training & education
– Group facilitation & dialogue
– Programming
Contact us at any time!
Consensus
1501 Broadway
New York, NY 10036
+1 212 391 8100
inquiry@consensusgroup.com
www.ConsensusGroup.com
Headquartered in New York City, Consensus is a global consultancy that specializes in negotiation, communication, and conflict resolution – the keys to collaborative relationship management. We offer an array of highly-specialized services through three practice areas: Consulting, Peace Building, and Training & Development. By combining unparalleled real-world experience, comprehensive capabilities, and highest levels of service, we help private and public sector clients across all industries and organizational functions tackle some of their most critical negotiation and relational challenges.
We invite you to learn more about our services, including:
Customized Negotiation Workshops
Influencing Skills Workshop Solutions
Having Challenging Conversations Workshops
Active Listening Skills Workshop Solutions
Customized Leadership Development Programs
Management Training Workshops
Executive Coaching
Organizational Development