Consensus Named Best of Manhattan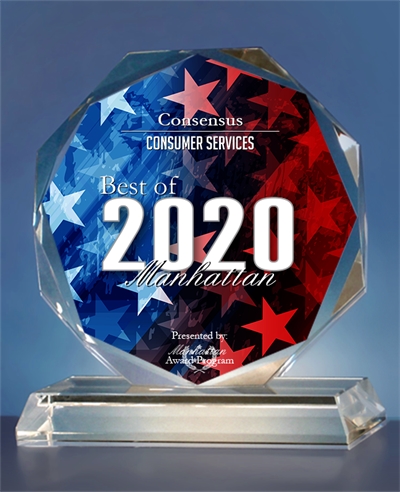 Consensus is proud to have been selected for the 2020 Best of Manhattan Awards.
The Manhattan Award Program is an annual awards program honoring the achievements and accomplishments of local businesses throughout the Manhattan area. Its mission is to recognize the small business community's contributions to the U.S. economy.
Each year, the Manhattan Award Program identifies select Manhattan organizations that have demonstrated an unusual ability to grow their business. Recognition is given to those companies that have shown the ability to use their best practices and that have implemented programs to generate competitive advantages and long-term value. Recipients are local companies that enhance the positive image of small business through service to their customers and community.
"These exceptional companies help make the Manhattan area a great place to live, work and play."
In notifying Consensus of the award, Manhattan Award Program's Jerry Kennedy remarked, "This recognition is a result of [Consensus'] dedication and efforts. Your team is now a part of an exclusive group of small businesses that have achieved this selection."
Past winners include Inc. Magazine, Recruitics, and the Winter Film Awards.