Open-Enrollment Workshops
World-Class Training Previously Reserved for Top Organizations
Build critical professional skills from the convenience of your desk, while you network with fellow businesspeople &
support Streetwise Partners' mission of helping the underserved fulfill their career potential
Access
Fortune 500
Skill Building
Consensus offers a menu of Open-Enrollment Workshops that cultivate practical and actionable skills…skills that increase professional success.

Accessed via Zoom, our open-enrollment training is an ideal solution for:

Senior leaders within organizations that do not offer customized, in-house training
Professionals that have time-sensitive learning needs
People that currently are not affiliated with an organization
Students looking to gain

Participants from different organizations and backgrounds come together in an interactive format to develop a common skill set. Each open-enrollment workshop is led by our team of practitioner-facilitators, and the programs share the same leading pedagogical components found in our customized, organization-specific workshops.

Yet, participants in our open-enrollment workshops gain some advantages. For example, they have the benefit of meeting professionals from other organizations. Similarly, they have the opportunity to learn from fellow participants' diverse experiences and perspectives.

Perhaps most significant, they have the chance to give back, by helping support Streetwise Partners and fund programs that open doors and close gaps for the disadvantaged.
Help Others
Realize Their
Career Potential
A percentage of every dollar generated through our open-enrollment workshop goes to support Streetwise Partners initiatives.


Streetwise Partners works with underserved communities to give them a kickstart on their career path. Your participation in Consensus workshops helps fund similar programs that are provided at no cost to these underserved folks. In so doing, you are helping narrow opportunities gaps by ensuring that everyone has an opportunity to put their best foot forward with important professional skills.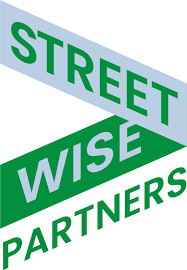 To learn more about Streetwise Partners and how you can get involved, please visit www.StreetwisePartners.Org.
Open-Enrollment Workshops – 2022
Don't Miss Out | Register Now
Discover firsthand why
Consensus is the training vendor-of-choice
for many of the world's leading organizations
The Practitioner Advantage
Each member of the Consensus team has more than fifteen years of field experience, working on behalf of clients as their negotiators and mediators. As practitioners, we routinely test and apply cutting edge strategies and theories as part of our various client situations, ranging from hostage situations to billion-dollar business transactions to political standoffs.
Accordingly, we are highly informed about the strengths inherent to different approaches and frameworks, and how various theoretical concepts would or would not apply to your contexts. Our practitioner experience translates into more concrete advice based on firsthand experience, a true understanding of how theories play out in the real world (and when popular ideas would fall short), and an ability to relate to professionals at all levels of seniority – including members of your C-suite.