Consensus Invited to Speak at Negotiation & Leadership Conference at Harvard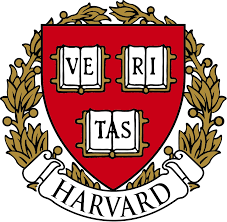 Consensus Invited to Speak at Negotiation & Leadership Conference at Harvard

Consensus has been invited to speak on global negotiations at the Negotiation & Leadership Conference at Harvard University. The conference will be taking place in Cambridge, Massachusetts on April 21-24, 2016.
The conference is considered to be one of the most prestigious events at Harvard, and is recognized as one of the most influential gatherings of thought leaders on negotiation. Bringing together global business leaders, governmental leaders, and academics from around the world, Harvard's Negotiation & Leadership Conference is designed to explore ground-breaking topics related to negotiation, specifically as a leadership competency. Leading scholars and practitioners are invited to help participants enhance their intellectual foundation and practical skills through presentations, training workshops, and panel events.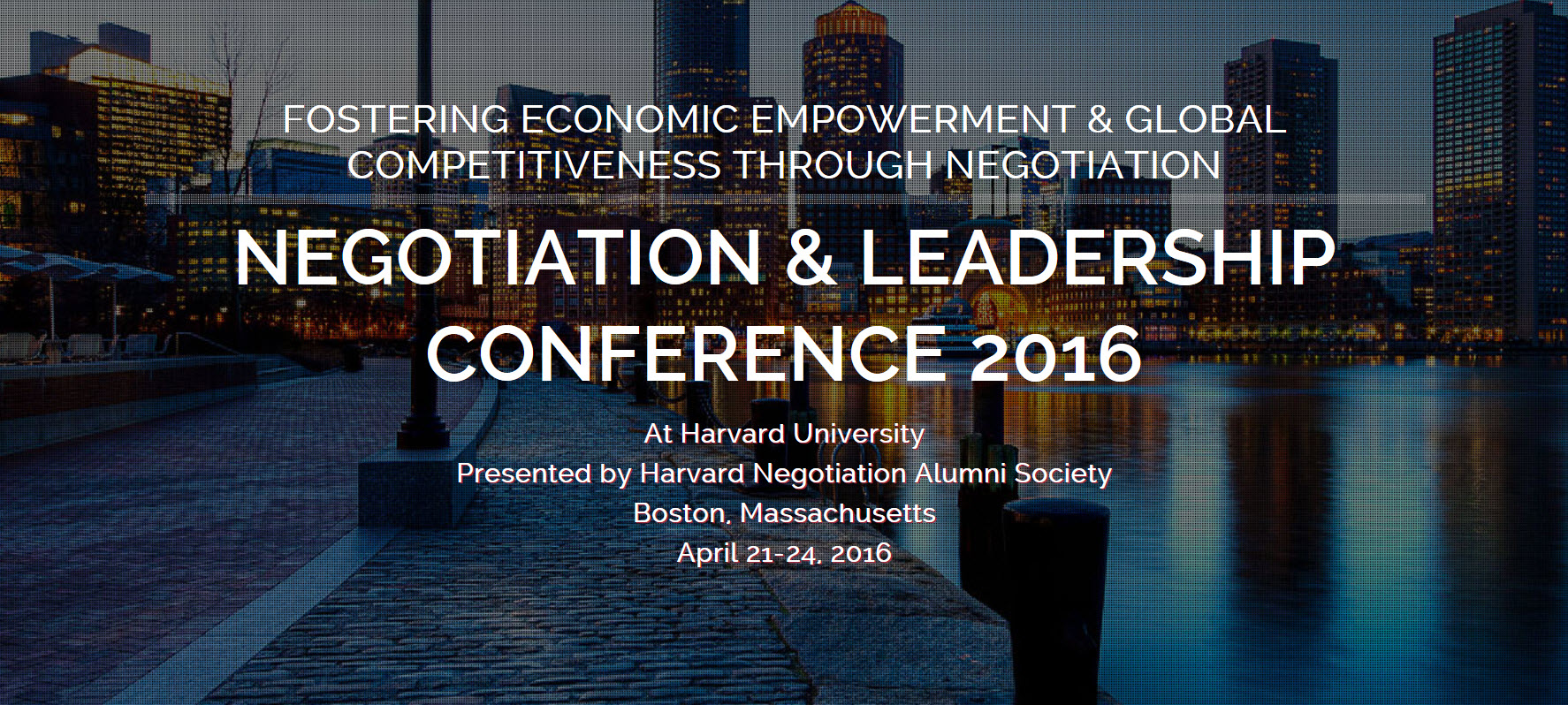 "We are honored to be invited to take part in such an illustrious event," says Michael Rosenthal, Consensus' managing partner. "The Negotiation & Leadership Conference at Harvard began a few years ago as a student-run effort. It has evolved into a renowned, global event." Consensus' history with the Negotiation & Leadership Conference dates back to 2009.
Other speakers slated for this year's Conference include Michael Spence (Nobel Prize winner), Stephen Covey (best-selling author), and Lawrence Susskind (co-founder, Program on Negotiation at Harvard Law School). The event is being sponsored by PwC, Tata Group, and Tribridge.
For more information, please feel free to contact Consensus at +1 212 391-8100.
ABOUT CONSENSUS
Consensus is a global consulting that specializes in negotiation, collaboration, and leadership. The firm was founded in 1993, and is headquartered in New York City with network offices in Europe and the Middle East.
Consensus has negotiated myriad matters on behalf of clients, including mergers, private placements, hostage situations, and political standoffs. It's clientele is composed of Fortune 500s, political and governmental leaders, and United Nations agencies. Consensus also provides negotiation and leadership development training through customized skill-building workshops and executive coaching programs.