CBS MoneyWatch – 7 Tips for Telecommuting Success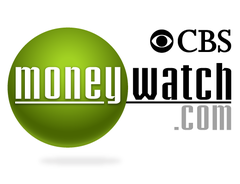 CBS MoneyWatch turns to Consensus for expert advice on telecommuting in their article Working from Home: 7 Tips for Telecommuting.
CBS MoneyWatch 7 Tips for Telecommuting Success
Flexible work schedules are having a moment. Some 85 percent of U.S. corporations are offering options that range from telecommuting a few days a week to summer Fridays, according to new research.
Researchers say companies enjoy reduced overhead costs and happier employees. And seriously — who isn't happier working in their sweats, starting their day without fighting the masses on the subway or playing bumper cars on an icy freeway? (Trust me — it's pretty nice.)
For parents, it can make a life-work balance seem a little less like a mirage that's 18 years away. And with technology like Skype, it's never been easier to set up.
But if you're eager to get out of the office, at least occasionally, you'll need to be strategic in the way you ask for a flexible work schedule — and if your request is granted, you'll need to make sure it doesn't knock you off the corporate ladder.
Start Small First
Asking to telecommute all the time may give your manager a migraine. Instead, request it for just one day a week — say, Fridays. "Asking for one day per week and then proving that it's working is vital. Once they see your work is as good if not better, they'll be willing to give you more," says J.T. O'Donnell, CEO of CareerHMO.com.
Take Your Company's Perspective
Immediately describe how a revised schedule will help them. "By suggesting a flexible work schedule to allow missing the worst of the morning rush hour, the employee could [emphasize] that starting the day telecommuting [will allow] more work to get done," says Phil Rosenberg, president of reCareered, a job search information website and career coaching service.
Point out a Precedent
Have a case study prepared, focusing on someone in your office who made a flexible work schedule successful. "You can say 'Hey it is working with Joe. Maybe we can talk to Joe and Joe's managers and see how,'" says Michael Rosenthal, managing partner of Consensus, a consulting firm specializing in collaborative relationships.
Stay in Constant Contact
No news is good news is not a good motto for a flexible scheduler — especially one responsible for a team. "Don't wait," says Rosenthal. "Check in with your direct reports. Say, 'I know I've been working from home or not working on Fridays. What's the impact on you?' Make the system run smoothly and you'll be a better manager and that will be apparent to your supervisor."
Get it Right – All of It
This should be obvious, but: If you're enjoying a specialized schedule, especially on a trial basis, now is not the time to fall behind on your work. "You don't need higher-ups to point a finger at your flex-time as being the reason you aren't getting your work done," says Rosenberg.
Meet Up for Water Cooler Chat
If you end up telecommuting full time, you won't be stopping by your colleagues' desks to talk about last night's game. But those informal interactions help develop professional relationships — so if you're not around the office daily, plan to take your team out for lunch or a drink once a month. "Once your interactions are limited to work, which is sometimes a result of working remotely, it's not as comfortable when you have to discuss something difficult," says Rosenthal.
Designate a Deputy
One of the fastest ways to derail your flexible work plans (or even get fired) is to be unreachable when something goes wrong." Before you leave you need to address those gaps especially in moments of crisis. Designate a substitute for yourself to act in a managerial role if there is an [urgent] situation," says Rosenthal.