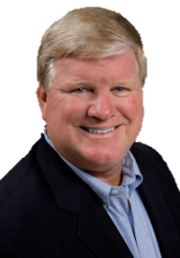 Steve Porter
Assoc. Principal

Steve works with a variety of executives and senior professionals within global organizations, governmental offices, and non-governmental agencies throughout the Americas and Europe. His private sector experience includes facilitating dialog, helping clients define and implement negotiation strategies, and delivering executive workshops on negotiation and communication.
He began his career in alternative dispute resolution with the Harvard Negotiation Project, the think-tank that was spearheaded by Roger Fisher and that created the seven-element negotiation framework popularized by Getting to Yes. In the time since, he has consulted to numerous professionals in a variety of industries, with a focus on complex sales negotiations.
Earlier in his career, Steve worked as a marketing representative for IBM. He subsequently delivered negotiation training and coaching to the IBM sales force. More recently, he founded nSPM Consulting which helps Fortune 500 type companies improve the effectiveness and efficiency of their sales organizations (sales performance management).
Contact Information
212.391.8100 ext.110
sporter@consensusgroup.com

Subject Matter Expertise
Executive Coaching
Difficult Conversations
Negotiation Training
Sales Negotiation

Experience
Equifax
JP Morgan
IBM

Education
BA, Muskingum College

Languages
English