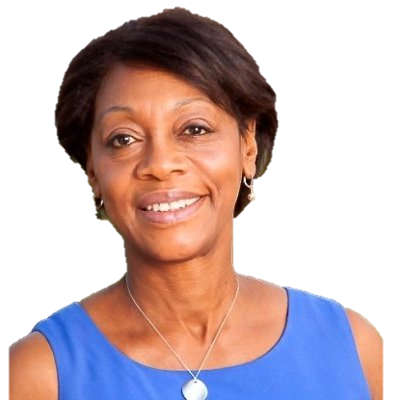 Sandra Hayes
Assoc. Principal

Sandra specializes in negotiation strategies, leadership development, and team building. She works with a diverse client base that includes Fortune 500 companies, United Nations agencies, and government. Her private sector experience includes teaching negotiation, conflict resolution, and communication workshops to professionals within a variety of organizational departments and at different levels of seniority.
In addition to her work at Consensus, Sandra is on faculty at Columbia University, and is a partner in C Global Consulting (a strategic partner of Consensus).
Sandra's background in training and facilitation is enhanced by her extensive experience in both the corporate and nonprofit arenas. Prior to joining the firm, she held human resources positions with Westinghouse, American Health Partners, and Readers Digest. She also served as the director of education and vocation programs for the US Department of Labor.
She is a licensed Human Element Practitioner (LHEP), and is a certified NBI, LeaderNation 360, and FIRO practitioner. She received her doctorate from Columbia University.
Contact Information
212.391.8100 ext.116
shayes@consensusgroup.com

Subject Matter Expertise
Training & Education
Curriculum Design
Programming
Dialogue Facilitation
Team Building

Experience
Citibank
Reuters
American Express
Lucent Technologies

Education
Ed.D, Columbia University

Languages
English