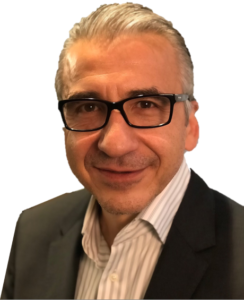 Hal Xheraj
Global Director, Partnerships

Hal Xheraj's role at Consensus is to ensure that all partner-client objectives and expectations are met…if not surpassed.
With fifteen years of experience in corporate learning and development, he has cultivated expertise in helping organizations identify opportunities for realizing better business results through people development initiatives, as well as in assisting clients find the best solutions for actualizing those opportunities.
As our Global Director of Partnerships, Hal consults with organizations to determine which, if any, Consensus services would be preferred solutions for tackling their needs and for meeting their goals. He then confers internally with Consensus' subject matter experts to customize solutions that target the client-partner's unique contexts, challenges, and opportunities. He also coordinates with our operations team to ensure that we meet the client-partner's scheduling preferences. And, thereafter, he serves as an ongoing resource to client-partners, ensuring that any ongoing needs are addressed.
Before transitioning to Learning & Development, Hal worked on Wall Street in senior roles at several prominent banks. That senior-level experience outside of L&D gives him a unique perspective in his Consensus role, adding value for client-partners by informing his observations and recommendations, as well as grounding his advice in practicality with a focus on the client's bottom line.
Contact Information
212.391.8100
halx@consensusgroup.com

Subject Matter Expertise
Needs Assessments
Learning Journeys
Training & Coaching Solutions

Experience
Regional Director, AMA
VP Corporate Sales, WOBI

Education
BBA, Hofstra University

Languages
English
Albanian