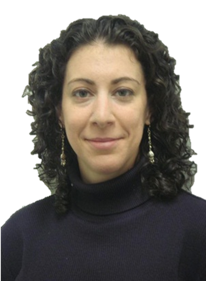 Deborah Zarsky
Assoc. Principal

Deborah consults to a wide variety of clients on negotiation issues, and leads skill-building workshops in the areas of negotiation, conflict resolution, and effective communication.
Prior to joining the firm, Deborah was a lawyer in a private litigation practice, specializing in employment law and alternative dispute resolution. Previously, she held positions at The Law Offices of Maury B. Josephson and at Skadden, Arps, Slate, Meagher & Flom LLP. Throughout the course of this work, she negotiated the resolution of workplace issues regarding contracts, compensation, harassment, and discrimination.
A certified mediator, Deborah has mediated in a variety of contexts, ranging from partnership disputes to employment matters and from community disputes to domestic disturbance situations. She has performed pro bono work for Community Mediation Services and for Volunteer Lawyers for the Arts.
Deborah teaches Introduction to Mediation, a foundation course in Columbia University's Master of Arts degree in Negotiation and Conflict Resolution. She is the co-chairperson of the Arbitration & ADR Committee of the New York County Lawyers Association, and an active member of the ADR Committee of the New York City Bar Association, the New York State Dispute Resolution Association, the Association for Conflict Resolution, Greater New York, and the CUNY Dispute Resolution Consortium.
Contact Information
212.391.8100 ext.111
dzarsky@consensusgroup.com

Subject Matter Expertise
Alternative Dispute Resolution
Negotiation Strategy
Mediation & Conflict Resolution
Adult Education

Experience
Negotiation Workshop for Investment Bankers
Difficult Conversations Training, Energy company
Conflict Resolution workshop series, Technology company

Education
JD, Yeshiva University
MA, City University of New York
BA, Yeshiva University

Languages
English
Hebrew