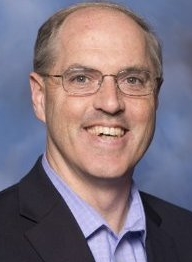 David Curran
Advisor

David is a senior executive and lawyer with deep experience at leveraging the intersection of business, law, technology, corporate risk, and compliance on behalf of large and mid-cap public companies, as well as venture-backed, early stage and entrepreneurial businesses.
Prior to joining Thomson Reuters, where he currently serves as Global Director, Risk & Compliance, David was the CEO and Chief Legal Officer for Risk Readiness Corporation, a business that helped corporate clients manage risk through its proprietary technology.
Previously, he was President & CEO of Integrity Interactive (now SAI Global), CEO of Data Communique (Saas), and Executive Vice President of IntraLinks. He has held other executive positions with Campbell Soup, V.i. Labs, Vertis, and Readers Digest, as well.
He currently serves as a mentor for MIT's venture mentoring program.
Subject Matter Expertise
Thought Leadership
Strategy & Assessment
Training & Communication
Measurement & Reporting
Risk & Compliance

Experience
Global Director, Thomson Reuters
CEO, Risk Readiness
CEO, Integrity Interactive
CEO, Data Communique (Saas)
EVP, IntraLinks