Global Reach
We enjoy long-term relationships with a variety of clientele within the private, public, and non-profit sectors worldwide.

We align ourselves with our clients and work closely with them to design and deliver engagements that target their objectives. Through this deeply collaborative effort, we provide bespoke solutions that help professionals and their organizations meet and exceed their expectations.
A Dual-Pronged Approach
We have two ways to help you meet your global needs.
First, our team of Consensus professionals works throughout the world. We provide services in a variety of languages, and we are very familiar with diverse cultures.
Second, we have a global network of certified Consensus facilitators, each of whom has a regional expertise.
Together, we will work with you to identify the best solution for meeting your global objectives.
Quality
Consistency
Efficiency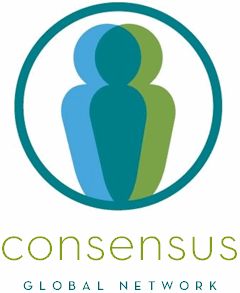 Your Global Negotiation & Communication Workshop Provider
Our global network of Consensus facilitators helps ensure that all of your training needs are met, regardless of location. Each is certified in the delivery of our workshops, adopts our pedagogies, and uses our presentations and participant materials (which can be professionally translated for your local audiences).
Meanwhile, the customization of training syllabi and course content generally is performed in conjunction with our New York headquarters. Similarly, your organization can enjoy a central point of contact, as Consensus headquarters can coordinate all contracting and invoicing across your different global offices.
This is another way of us assuring that you enjoy a uniform platform and a consistently high level of service throughout your entire organization.
Interested in Joining Our Team?
We constantly are on the lookout for new talent, as well as Network relationships through our Consensus Global Network.
If you're passionate and experienced, and you're looking for a long-term career, we're waiting to hear from you.
(212) 391-8100
Contact us